Last night two of Hollywood's aging darlings were set to announce best picture.  I am sure you know, it didn't go well.  Besides Steve Harvey being replaced as the most visible announcement gaff, there is a silver lining for those of us who live in the digital and design world. A real world example of how a lack of design thinking can affect operations.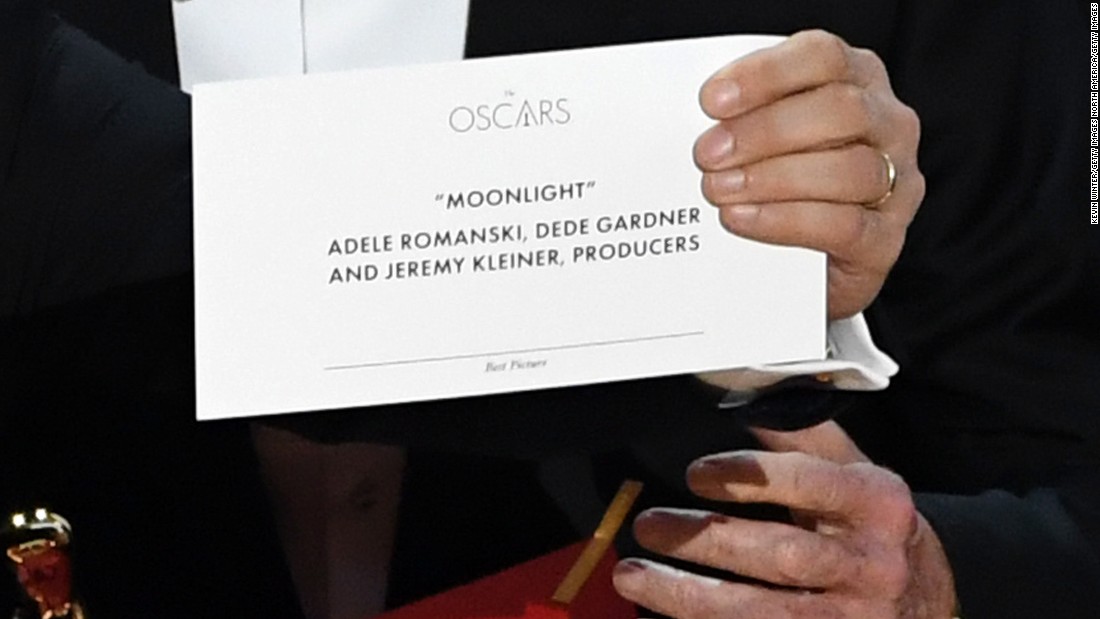 As you can see in the picture above, the information design on the card isn't exactly straight forward. If they simply followed a typical newspaper structure, Warren mightn't have been confused and could have articulated the mix up in real time, rather than what ensued.
Perhaps something like this…?
Best Picture
Moonlight
Oscars
————————–Rather than————————–
Oscars
Emma Stone | La La Land
Best Actress